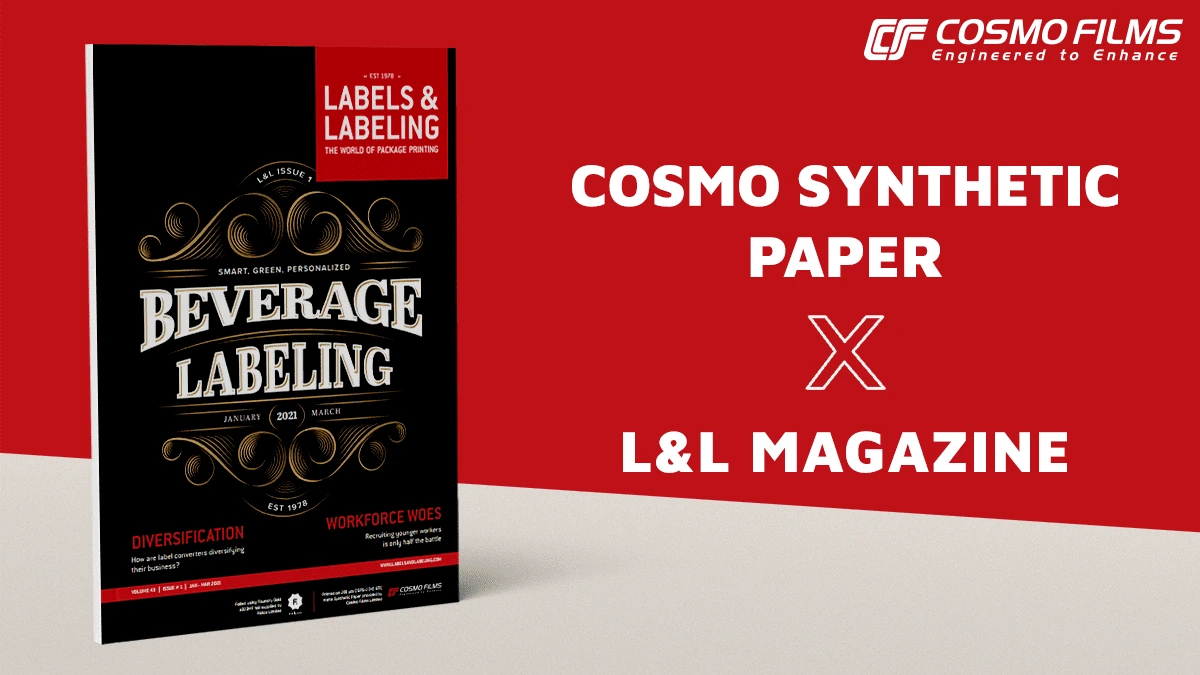 Hot-Foil Stamping On Cosmo Synthetic Paper For L&L Magazine Cover
Labels & Labeling magazine came together with Cosmo Films for the printing of its magazine cover page on Cosmo Synthetic Paper. The collaboration turned out to be a massive success, marking the first-time-ever use of hot foil stamping on printed synthetic paper.
Hot foil stamp requires heat in the application; the heat has a tendency to melt synthetic substrates. Also, foil over a printed surface could result in poor adhesion. But Cosmo Synthetic Paper overcame the challenges, featuring excellent print quality & compatibility with hot foil stamping. It enabled the designers to bring the magnificent magazine cover concept to life without alterations or compromise. This opened the doors for other designers as well who can now explore beyond the limitations & print innovative & unique designs.