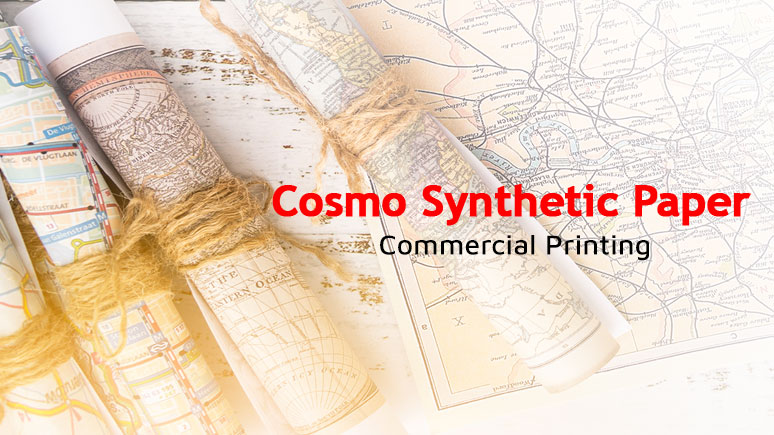 CSP for Commercial Printing
Commercial printing is a type of application that needs a print which stays true to what the brand wants. Each design, product name & product image must be crisp and attractive to grab the customers' attention or educate them about what they have to offer.
Choosing to print on Cosmo Synthetic Paper, you get all that & more. 
Cosmo Synthetic Paper is a BOPP-based, co-extruded, white opaque synthetic film that resembles paper in appearance. It has the potential to be your perfect partner for commercial printing. 
It's printable with a diverse range of printing technologies like Conventional Offset, UV Offset, UV Flexo printing, Water-based Flexo printing, Thermal Transfer, Screen, Letterpress, UV Inkjet, HP Indigo & HP Latex printing and select Laser Print technologies.
It has excellent ink retention coupled with weather resistance and tear-free nature. This combination lets commercial applications like flyers, brochures and menu cards withstand every condition & send your brand's name out into the world. 
This highly versatile paper can be used for
Charts
City Maps
Wall Calendars
Corporate Albums
Children's Books
Leaflets, & more.