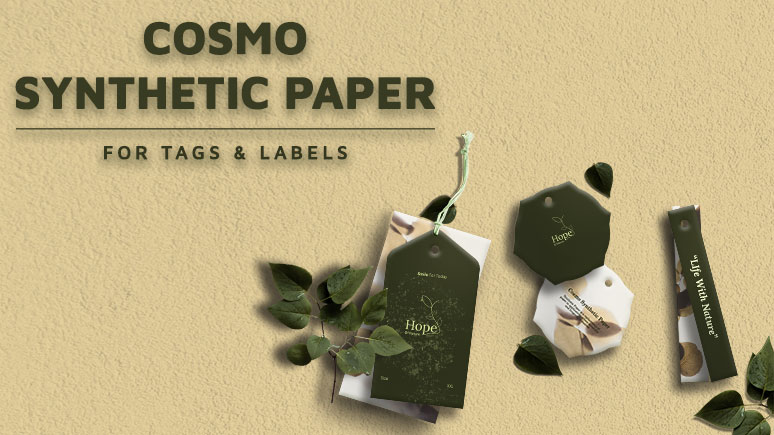 CSP For Tags and Labels
Tags & labels, used across industries such as retail & print, demand excellent quality for accurate information to the customers. They are expected to maintain their shape & print through tagging, transportation, storage & display processes.
Cosmo Synthetic Paper is a Waterproof Paper that offers a solution with answers to a variety of factors affecting the longevity of tags & labels. It is a BOPP-based, tear-resistant synthetic film that resembles paper in appearance.
It's co-extruded, making highly durable, non-tearable tags that can survive the wear & tear that comes during transporting the tagged products to & from the warehouse to the shops.
It's writable with pencils & oil-based pens, aiding stores to add discount pricing on the go & avoiding the additional costs to print more tags.
It's non-tearable paper but can be die-cut, serrated & perforated to match the labeling needs of a wide range of products.
It's recyclable & eco-friendly which aids businesses to reduce their carbon footprint.
This highly versatile waterproof paper can be used for
Food tags
Clothing tags
Steel Bar Tags
Horticulture Tags
Price tags
Chemical drum labels
Product labels
Pharma labels, & more.