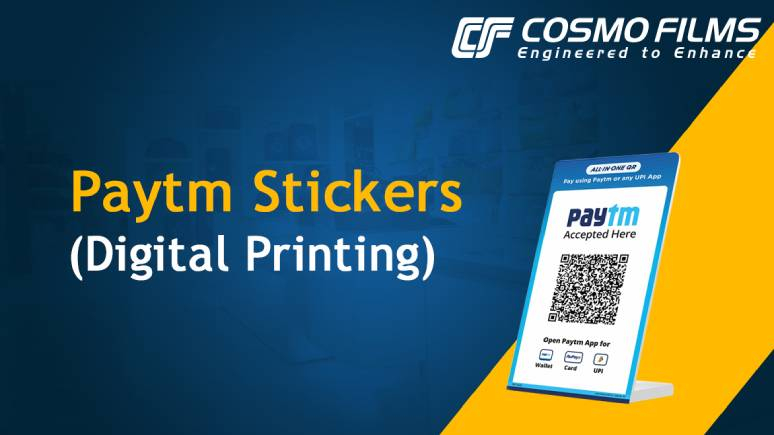 Cosmo Synthetic Paper for Paytm Stickers (Digital Printing)
Cosmo Synthetic Paper (CSP) helped a leading company to replace PET-based non-tearable paper for Paytm Sticker printing. Paytm stickers are widely used by merchants to enable their customers to make fast & easy transactions. These stickers use digital printing technology & are usually prone to rough conditions, thus, requiring impeccable durability.
Our CSP, a BOPP-based non-tearable paper, turned out to be the perfect solution for Paytm sticker application. CSP was compatible with their digital printing process & showcased high ink adhesion. Its better yielding capability was one of the key benefits that helped them drastically boost their conversion rate & productivity, and make the process cost-effective. It is highly durable and shows excellent resistance to moisture & oil. And finally, its adhesive compatibility ticked all the checkboxes & helped them achieve beyond expected results.