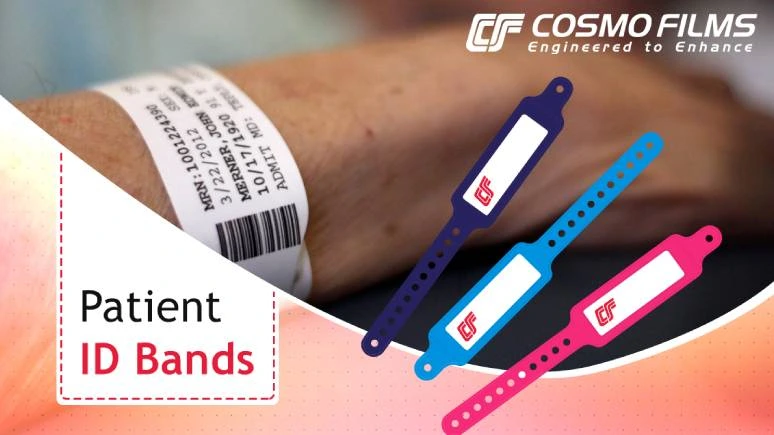 Cosmo Synthetic Paper for Patient Identification Bands
Cosmo Synthetic Paper, a substitute for wood-pulp/polyester-based paper, helped a labeling brand bring down its cost of making patient ID bands & increase product efficiency. For this, Cosmo Films collaborated with a leading Label & Tag manufacturer in India to produce patient ID bands for a healthcare organization. It goes without saying that the solution they were looking for had to be resistant to chemicals & moisture, and have a long shelf life. Also, it should facilitate their converting process to save cost & time.
Cosmo Synthetic Paper (CSP) met all their requirements and helped them cut down production costs by 20% without compromising results. CSP was compatible with their offset printing process and provided 100% resistance to tear, chemicals & moisture. Cosmo Films also offered them customizable sheet sizes to ensure zero wastage. The project was backed by the Cosmo team's quick response time, extensive support, ability to fulfill our commitment & deliver consistent product quality.